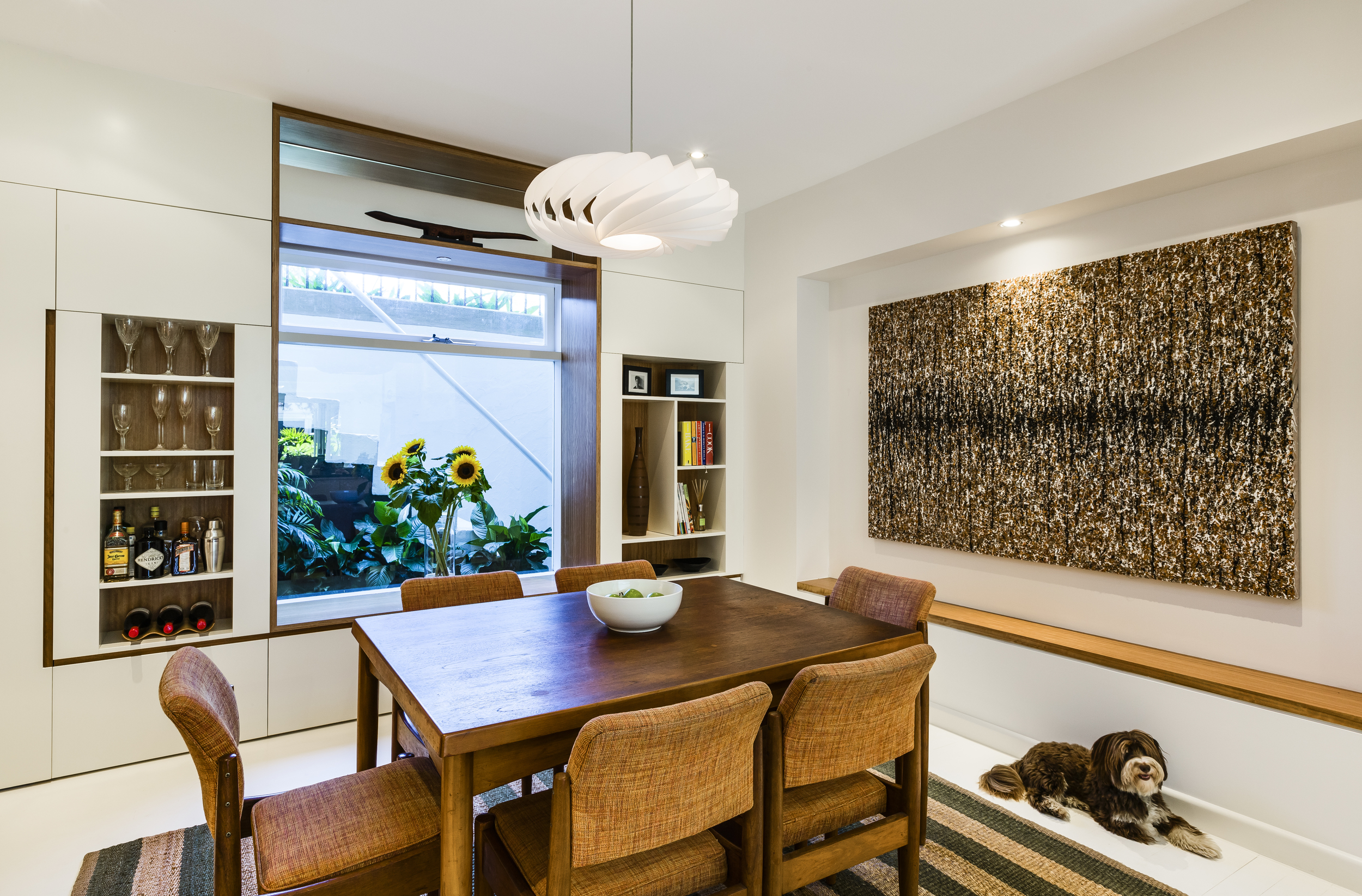 Bondi Junction Terrace House
Builder: Irvine's Building P/L (Foremen Mark Irvine/Peter Irvine)
Joiner: Captive Cabinetmaking P/L
Photographer: Robert Walsh (Michael Nicholson - "after" shot from street)
JJA team: Jane Johnson
In the Architect's words
The client's brief to JJA for this 3 storey terrace house was to dramatically improve natural light levels, and design joinery which would fit seamlessly into the architecture to replace an ad hoc assortment of individual free-standing pieces in order to make the spaces feel calmer.
Before Shot - street elevation
In the Client's words
"It would be hard to find anyone to care about your project as much as Jane does. She really takes it personally, in the best way, architecture is her art form and she loves what she does which shows in her dedication to making sure you get a beautiful, liveable space that you love as much as she does."
Before Shot - Lower Ground Floor Staircase
Before JJA's client purchased this property some renovation work had been done. The Lower Ground Floor had been reconfigured and a new kitchen installed. However, the original stair was left in place. Although changing this stair was not part of the client's original brief, JJA advised that it be rebuilt as it was perilously steep.
Before Shot - Dining Room
The existing dining room was a south-facing space on the Lower Ground Floor, with a small window looking into a subterranean light well below the street.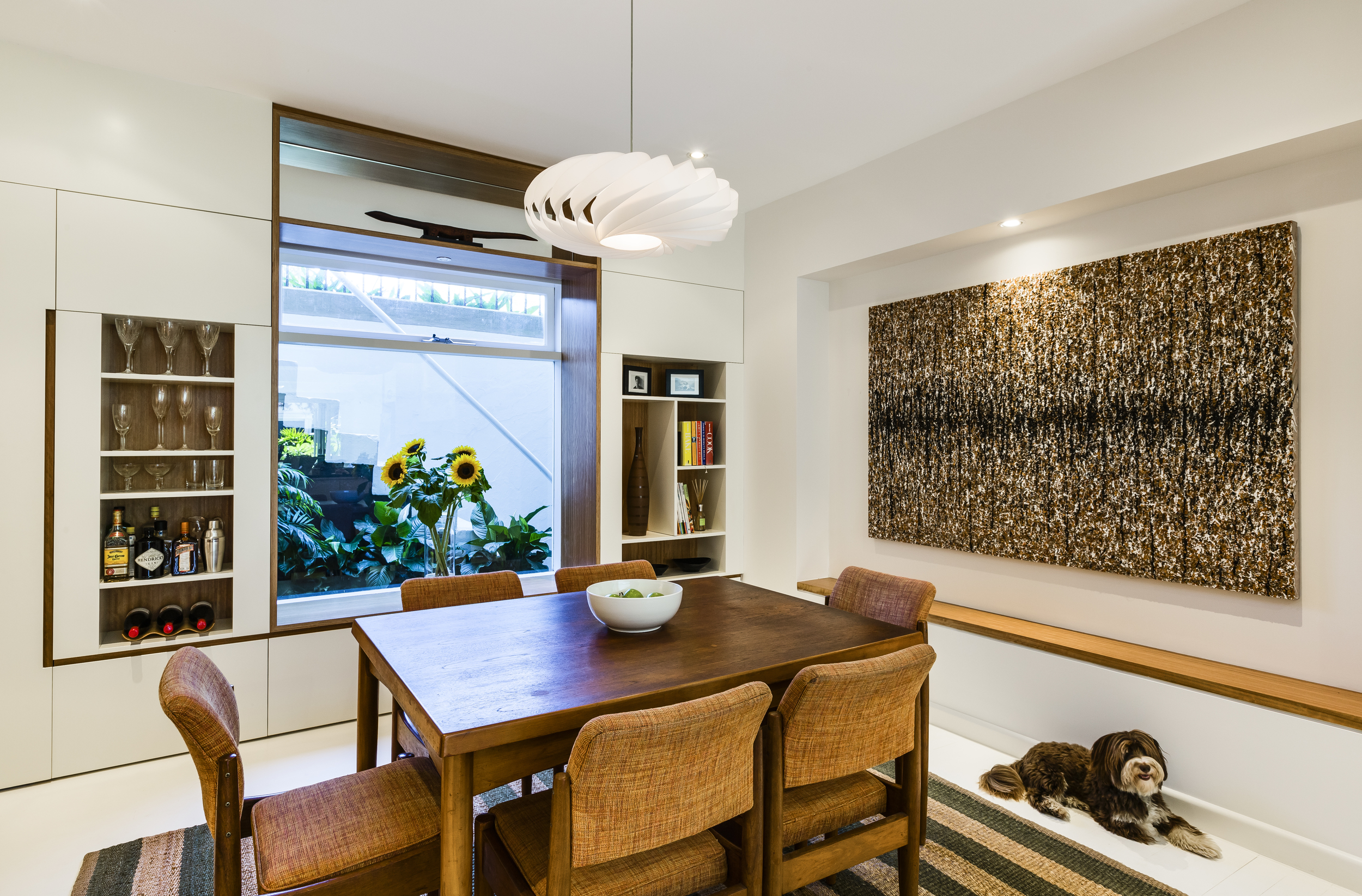 Before Shot - Living Room on Lower Ground Floor
The existing living room on the Lower Ground Floor, despite facing north was very dark. Before JJA became involved the client had installed two skylights as a first measure to improve light levels.
Before Shot - Master Bedroom
Not only did the streetscape benefit from the restoration of the front facade but so did the master bedroom which used to be a dark chamber.