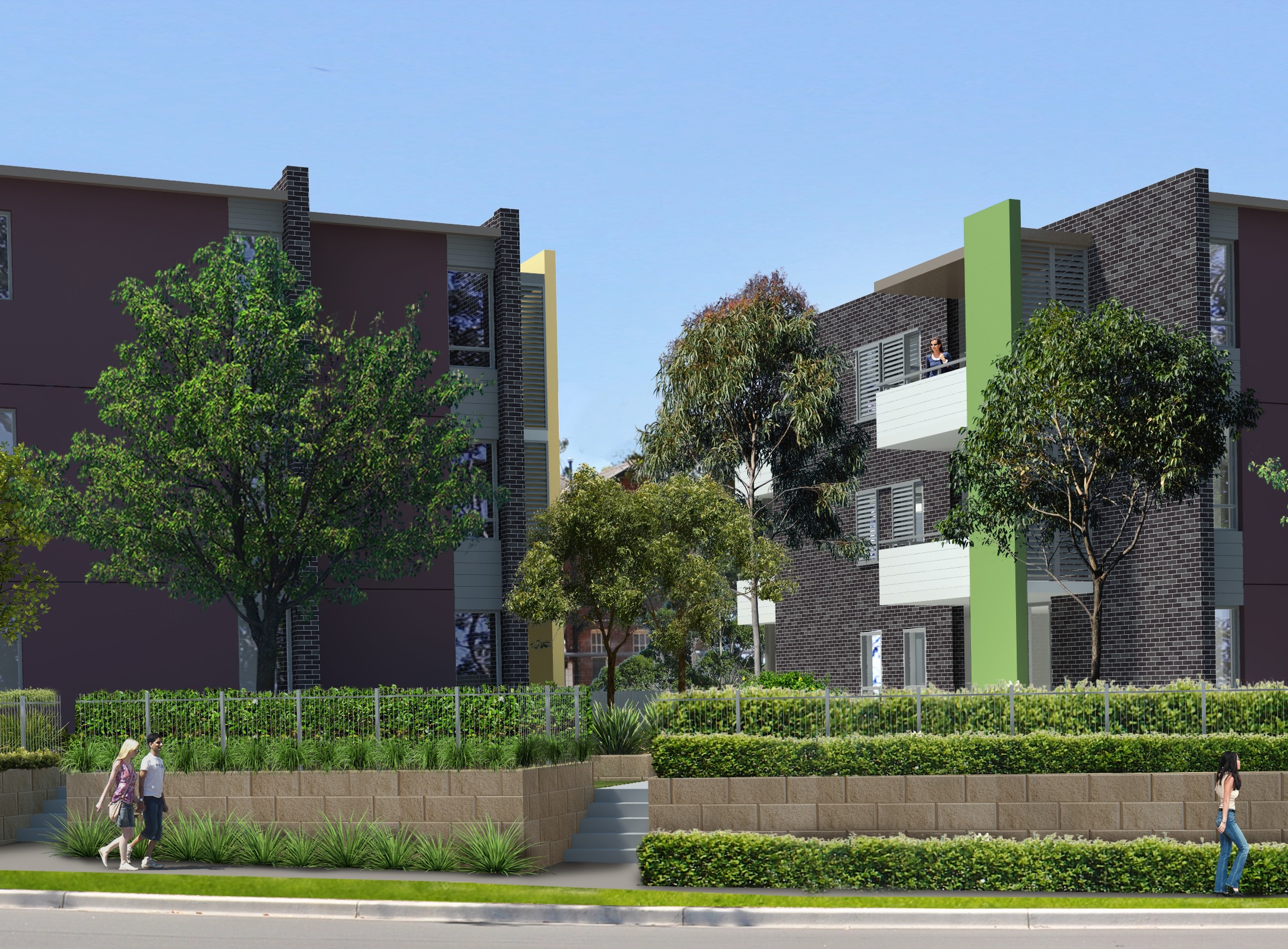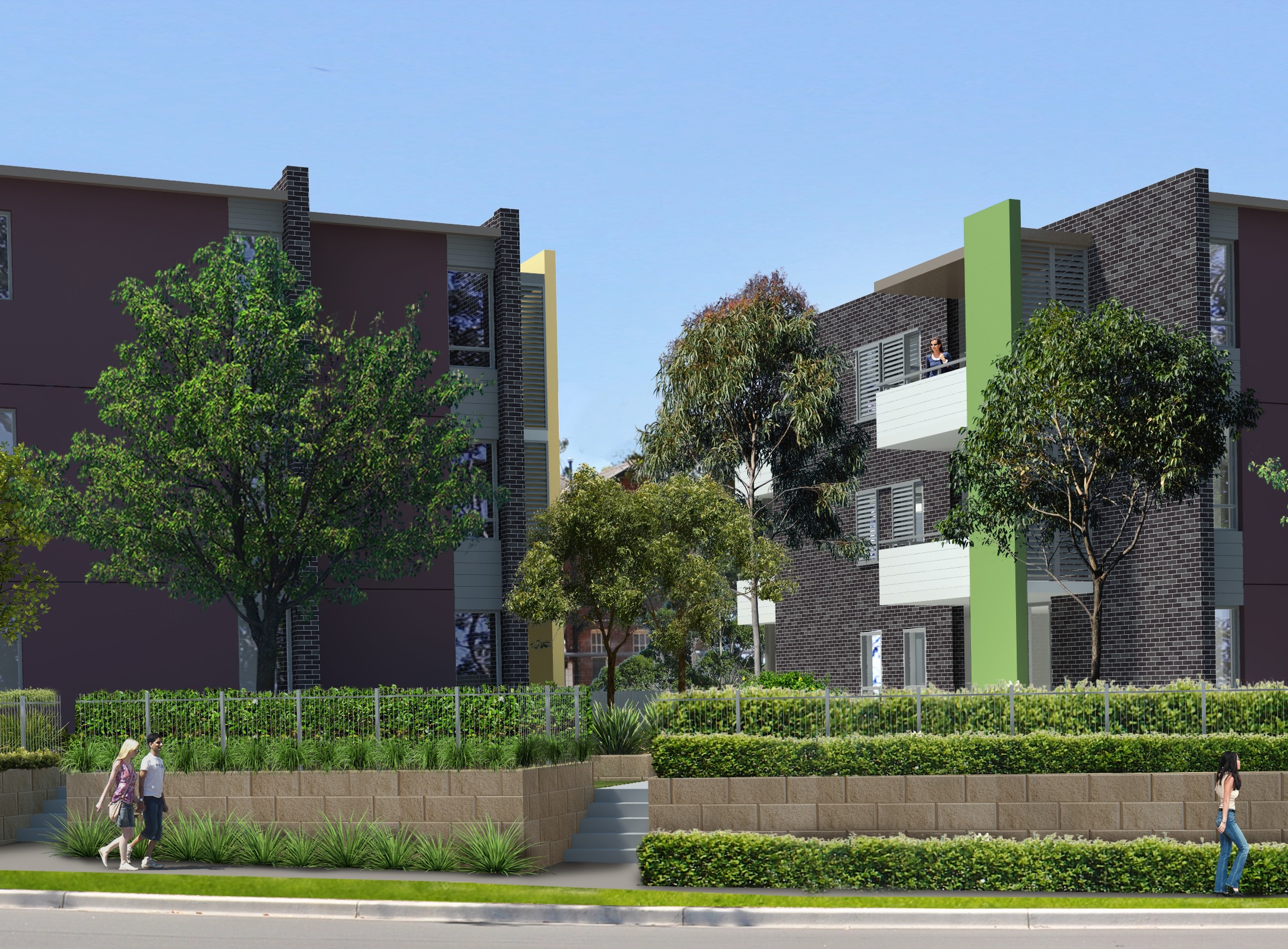 Lidcombe Apartments
Status: Pending DA Approval
Client: Frasers Property Australia
Architects in Association: JJA & Kate Mountstephens Architecture + Heritage (KMAH)
Heritage Consultant: GML Heritage
Landscape Architect: JMD Design
Services Consultants: FLOTH Sustainable Building Consultants
Structural Engineer: Nastasi & Associates
Civil Engineer: J. Wyndham Prince
JJA team: Jane Johnson
Aerial View of Botanica
Botanica is an award winning masterplanned community in Lidcombe by Frasers Property Australia (formerly Australand). It is spread over 44 hectares and incorporates gardens, playgrounds, cycleways and waterways. Within Botanica is a heritage precinct, formerly part of the Lidcombe Hospital. Within this precinct, behind three original Nurse's Quarters which KMAH has redesigned into dwellings, will sit the pair of 3 storey apartment buildings with basement carpark designed by JJA.
In The Client's Words
"Frasers Property Australia has enjoyed a long association with Jane Johnson - originally when she was a Director at AJ+C, and now with her own firm, JJA. Over the years Jane has been tasked with delivering the architectural design for some of the most unique and significant buildings we have developed and her attention to detail helped delivered homes that exceeded market expectations. JJA is a quality architectural firm which has always risen to the challenges we set them and we look forward to working with them again on future projects."
ADRIAN ARNAUDON, Development Manager, Frasers Property Australia
Typical Apartment Plans
2 Buildings, each 3 storeys, 4 apartments per floor plate, so 24 apartments in total. Each one of these 2 bedroom apartments is designed so as the living room has dual aspect and therefore benefits from cross ventilation and a choice of two outlooks, and no apartment is solely south facing.
Facade Detail - Type 1
The building forms are largely determined by a very strict building envelope and the Heritage requirements of the site. The north-south oriented blade walls of the buildings are face brick, derived from the existing adjacent buildings on the site.
Facade Detail - Type 2
The east-west oriented walls are rendered, in contrast to the face brickwork elsewhere on the site. Heritage advice stipulated that the colour of these walls was to be "dark and recessive" so as not to compete with the existing heritage buildings on the site.