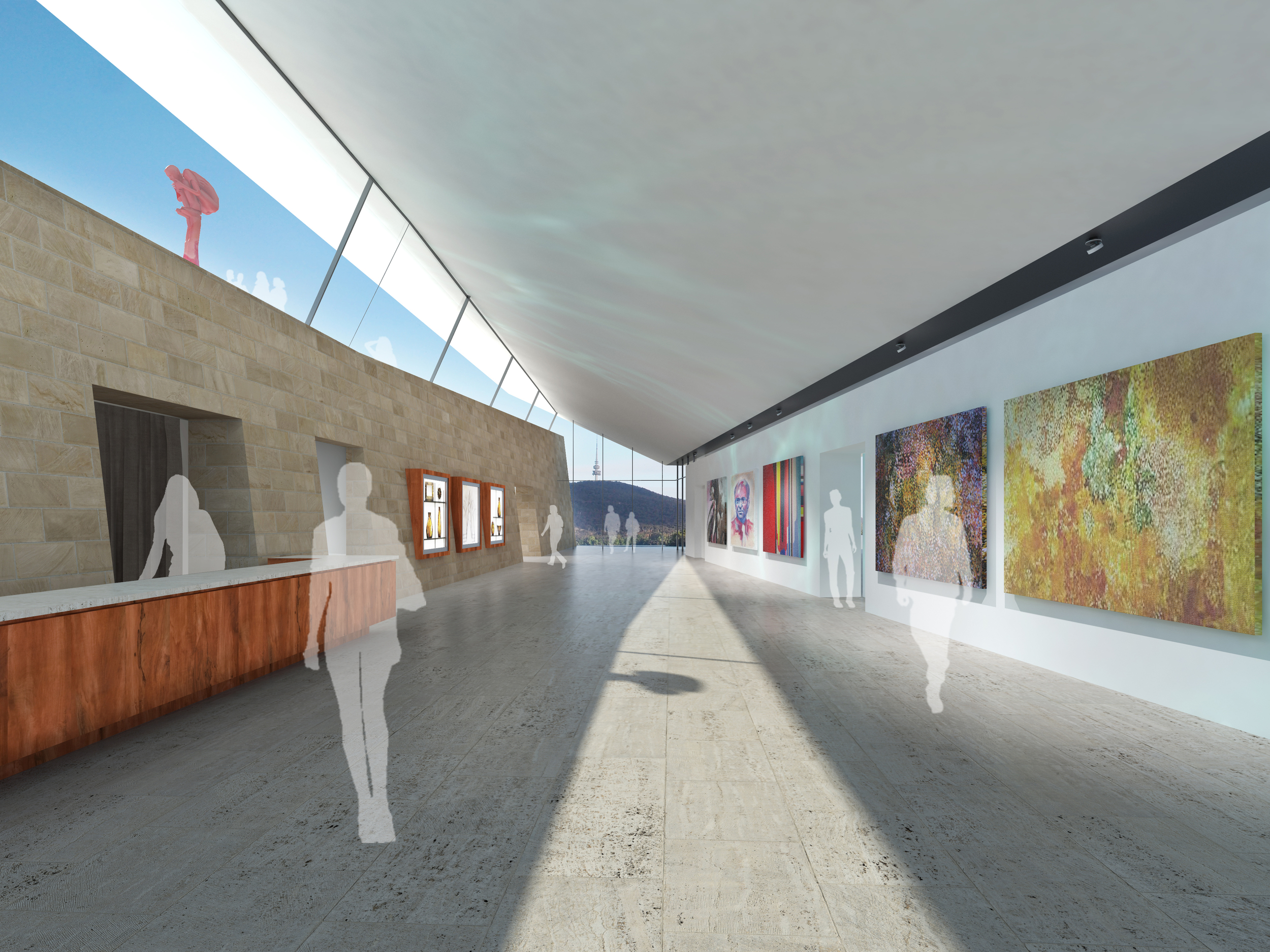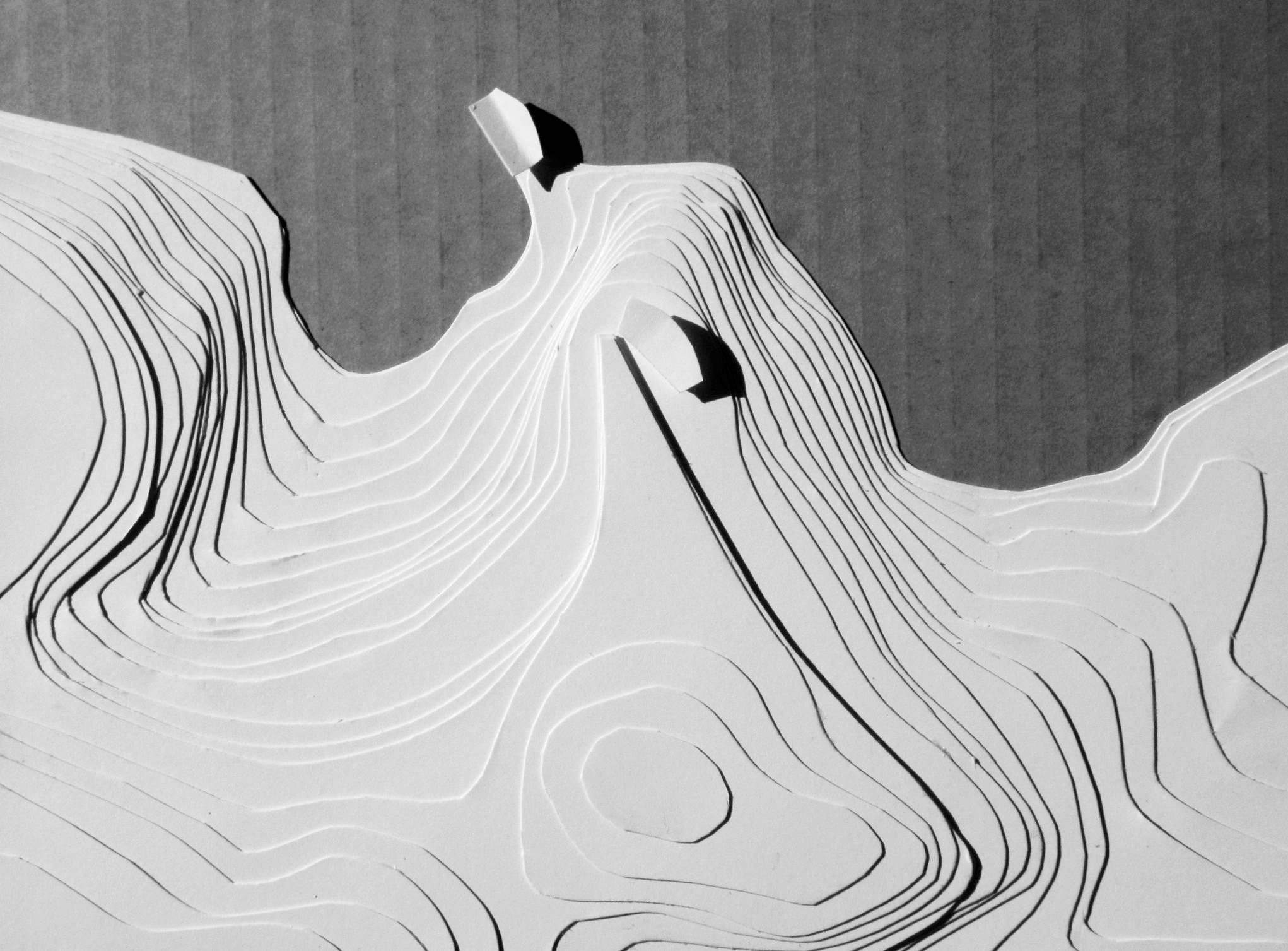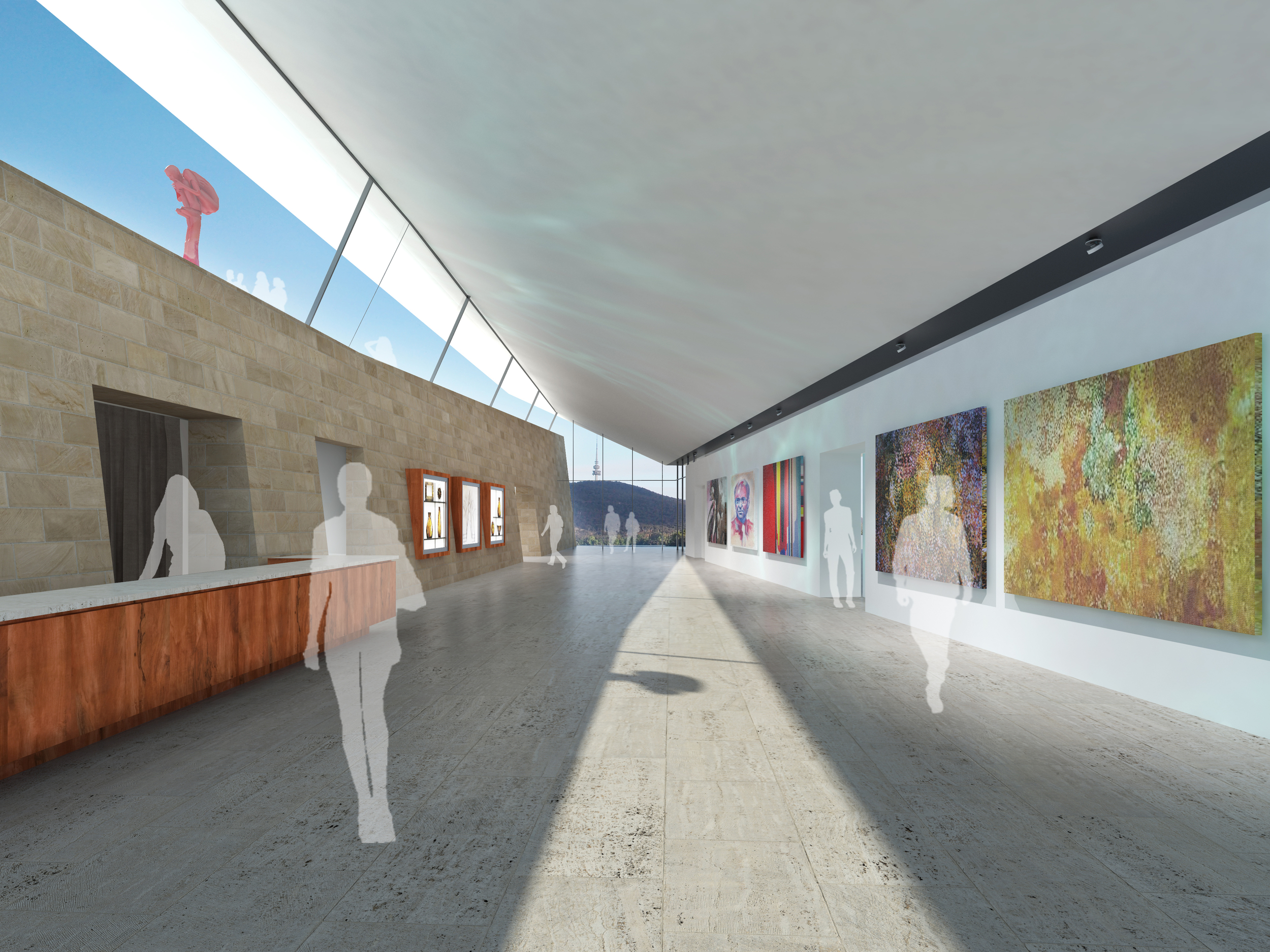 The Lodge on the Lake Design Ideas Competition
This was an open competition in 2013 that attracted approximately 240 entries from around Australia. It was the design of a new residence for the Australian Prime Minister and a conference centre on the shores of Lake Burley Griffin in Canberra.
JJA Team
Jane Johnson worked in association with Stefano Manuelli on this competition scheme. They had several other people working late into the night on the graphics - Caroline Kite, Josh Wrathall, Tohby Riddle, Matt Fonda (One Vision) and Alice Cutcliffe. JMD Landscape Architects contributed their expertise on the landscape design.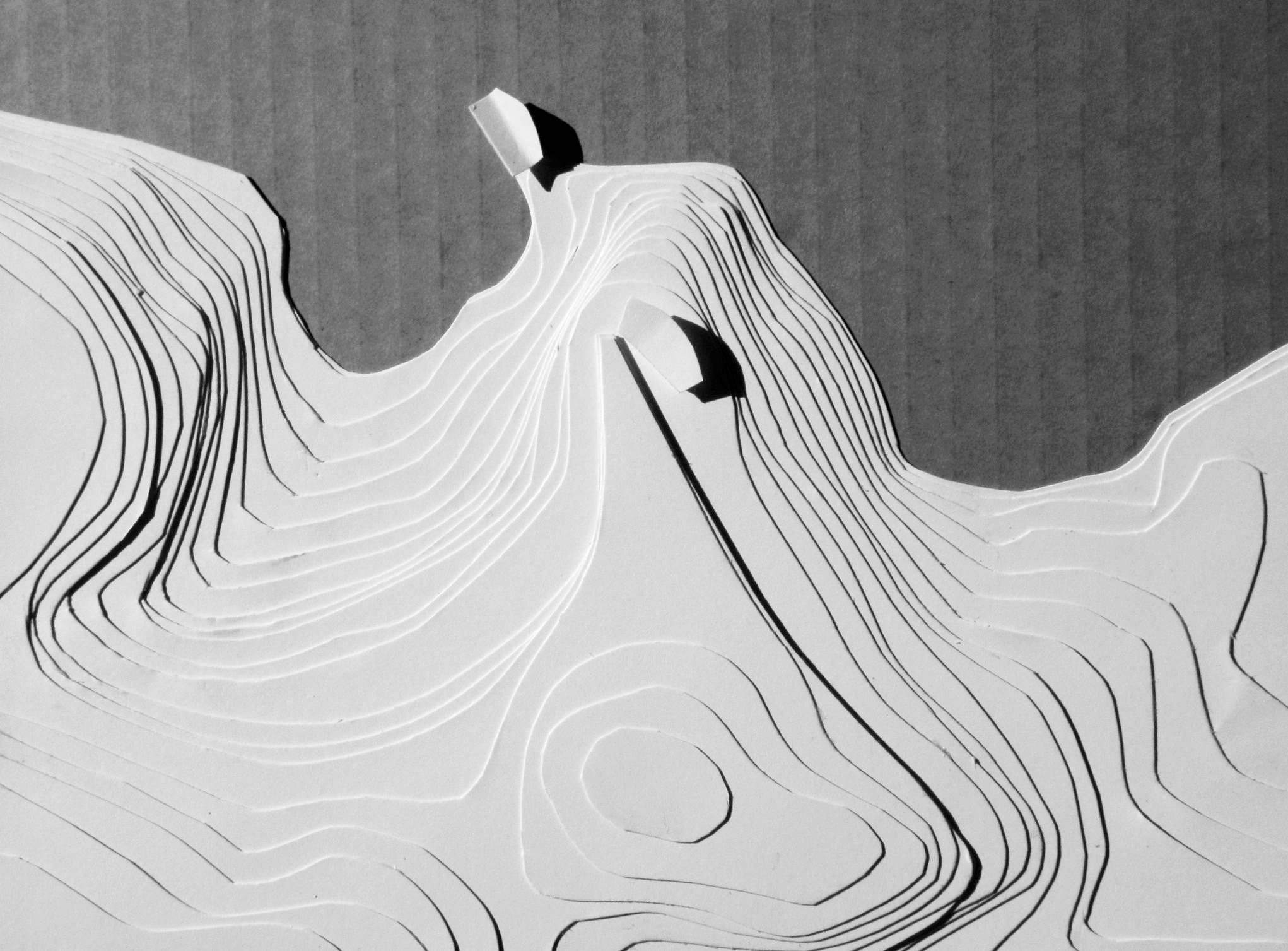 The Spur
There are 2 distinct parts of this site. The upper spur of land which creates a viewing platform over the western side of Lake Burley Griffin, and the lower lakeside spur of land, an anomale in the otherwise regular landform.
There are 2 distinct parts of the brief. The 'public place' - the grand formal function spaces and meeting rooms for guests of national and international standing, serviced by back of house facilities. Then there is the 'private space' - the official residence for the Prime Minister which must be both fitting for the Australian head of state, and provide an intimate, private safe haven for him or her, and family, who are otherwise continually in the public eye.